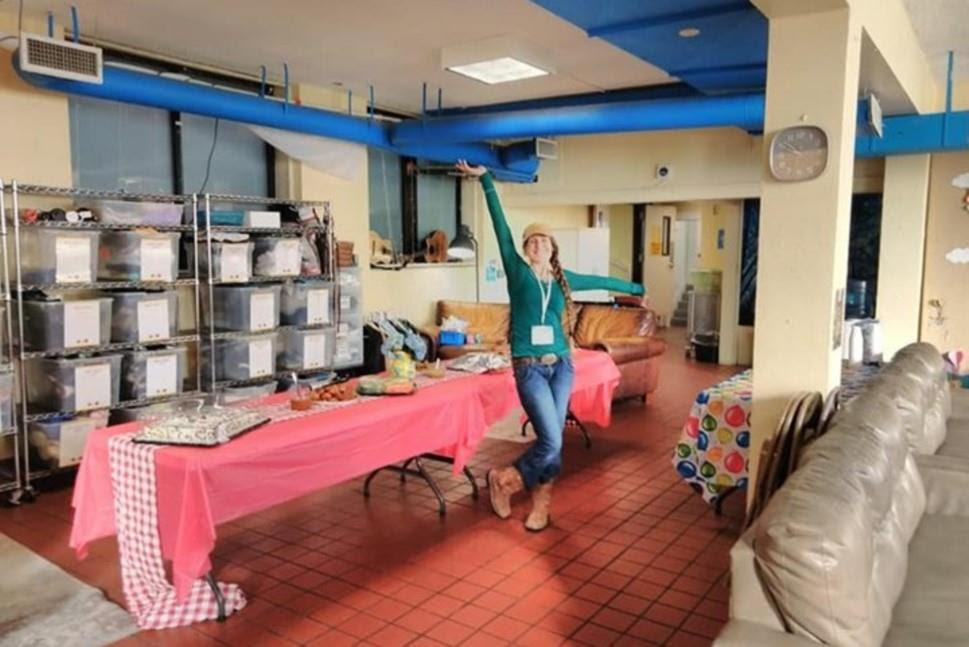 SYM intern Tondra Daily shows off a clean and newly re-organized Drop-in Center, with refreshments ready to be served for the opening day celebration Jan. 4. It was a great success!
It's our fourth iteration of improving services since we began operating our Drop-in Center in January of 2017. This year we are focused on even more client engagement. We've created more space for larger groups and more semi-private conversations. We've created a better on-boarding process for individual volunteers, and we've installed two workstations for seasoned volunteers to help other volunteers make a difference with each volunteer shift!
We invite you to took a tour and come check it out!